AR L A B engages in a collective pursuit of uncovering ideas and architectural processes. Our core is motivated by the modulation of the space through minimal interventions like devices and innovative design applications. Launched in 2019 by Marianne Ghorayeb, Romain D'Incau, and Diana Fueyo, our cross-disciplinary Studio is lead by a team of architects, designers, and artists. We produce urban design-related projects ranging in scope and context, from houses, museums, and public schools in Switzerland and France to small-scale interventions and townhouse renewal in New York City. Our projects emphasize human experiences by creating environments that are both environmentally and socially responsible yet aesthetically progressive. Our architectural practice is bonded to permanent research regarding historical references and new digital technologies. We want to offer "the best for the least for the most". The best possible quality for the least amount of money, for most of the people. We use the tools of artists and craftmen (scale models, molding and sculpture), to articulate our ideas into materiality. Our work is an ongoing, ever-evolving process of collaboration. We like to approach each project from the context in which is set up, and we are proud of our theoretical and practical "know-how", which we have developed over the years. Additionally, we rely on the collaborative aspect of creating architecture with different eyes and hands, different cultures, countries and social backgrounds, as we believe that collaboration is the key to push any ideology beyond its boundaries.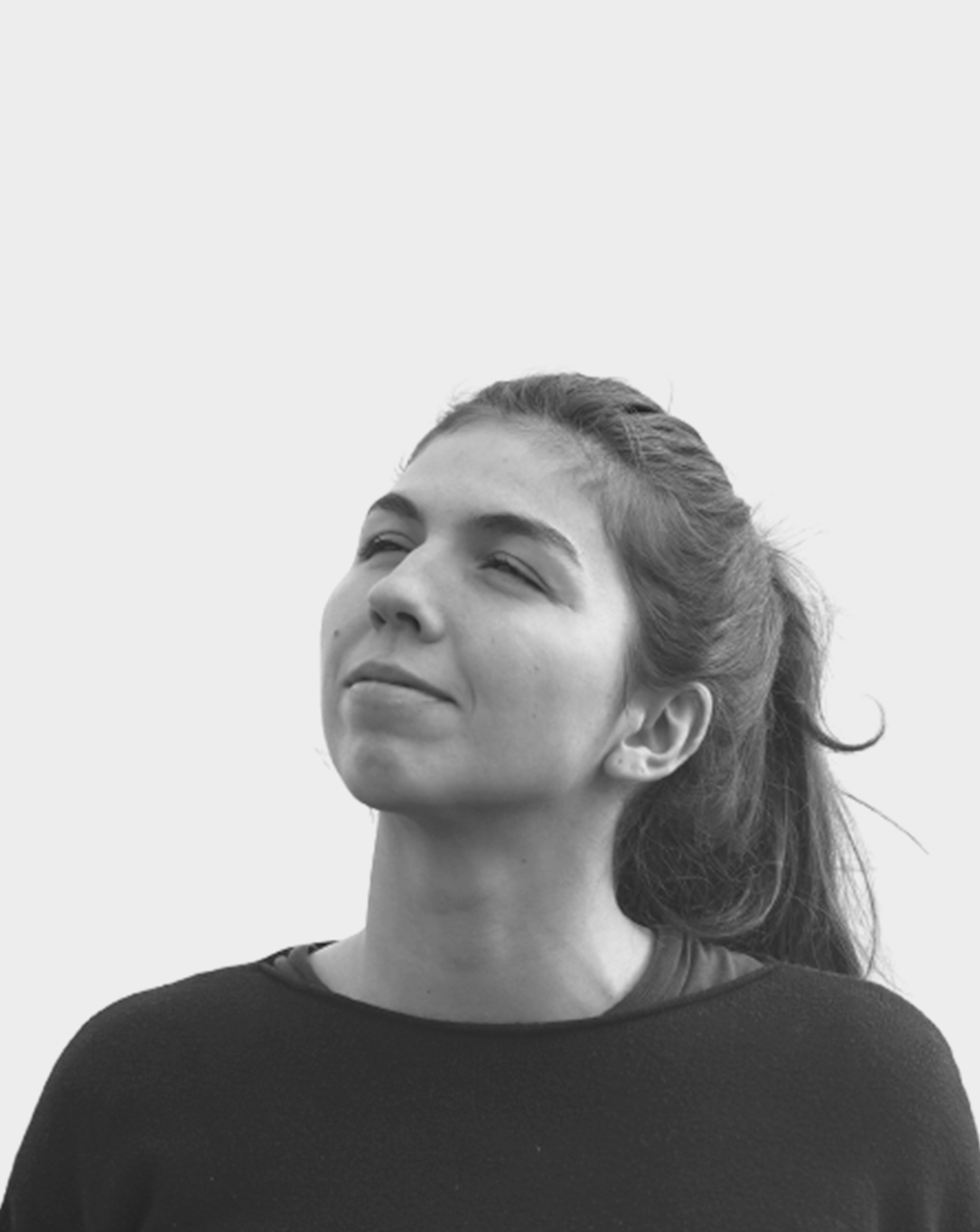 Marianne Ghorayeb
marianne@arlab.ch
Vevey
Marianne is an architect, master graduate from The Swiss Federal Institute of Technology, Lausanne, Switzerland. She is an Artist, and philosophy student, and her research revolves around sculpture based on raw materials. Additionally, she is a member of the Urban Planning Commission in Vevey (VD)
"My main aim is to release a new vision of the urban landscape, which for so long has been conditioned and constrained to its functionalism. I propose that the need to redefine our landscapes goes through the need of redefining our core conception of urban architecture: what if the form was no longer an obligation but a multitude of possibilities that considered the materials and the potentialities they offer to us? New landscape, new conception towards a conscious and multidisciplinary design."
Romain Triana D'Incau
romain@arlab.ch
New York / research
Romain is a designer and architect, master graduate from The Swiss Federal Institute of Technology, Lausanne, Switzerland. Additionally, he has a background in construction management, obtained at The University of Applied Sciences in Geneva and is a WELL Accredited Professional,
committed
to advancing human health and wellness in buildings and communities around the world.
"In parallel to my architectural vision, leaning to the metamodernism, I cherish a genuine interest in disentangling and understanding the much wider implications of design in their product-user relationships, as well as their contextualization in our society and our cultural heritage. My attitude towards the motivations of building an urban environment reflects a consistent personal aim to comply with the theory and the history of metamodernism, by merging ever-evolving artistic values, philosophical learning, and professional experiences. I am deeply attracted to the non-conventional, ambiguous, and controversial architecture."
PRESENT:
2021- Naomi Mikael
2021- Esteban Germann

PAST:

2021 Maëva Gire
2021 Kathleen Pickavance
2021 Ines Khaldi
2021 Nicolás Boscoboinik
2021 Abir Ezzedine
2021 Azra Ural

2020 Noémie Ali

2020 Claire Heuschkel

2019 Mui Sadler
Frederick Horton / www.frederickhorton.com

Diana Fueyo / former partner at AR L A B

Maxime Willemin / construction project manager
14, rue du Centre
1800 Vevey
Switzerland
ARLAB
Laboratory of Architecture and Research

www.arlab.studio .

admin@arlab.ch

. +41 79 645 67 38‬
Architects dipl. epfl hes

Arlab is currently based in Vevey, and New York, but we are available for commissions and collaborations world wide. We speak fluent English and French, and can deal with some Spanish too. Drop us a line!