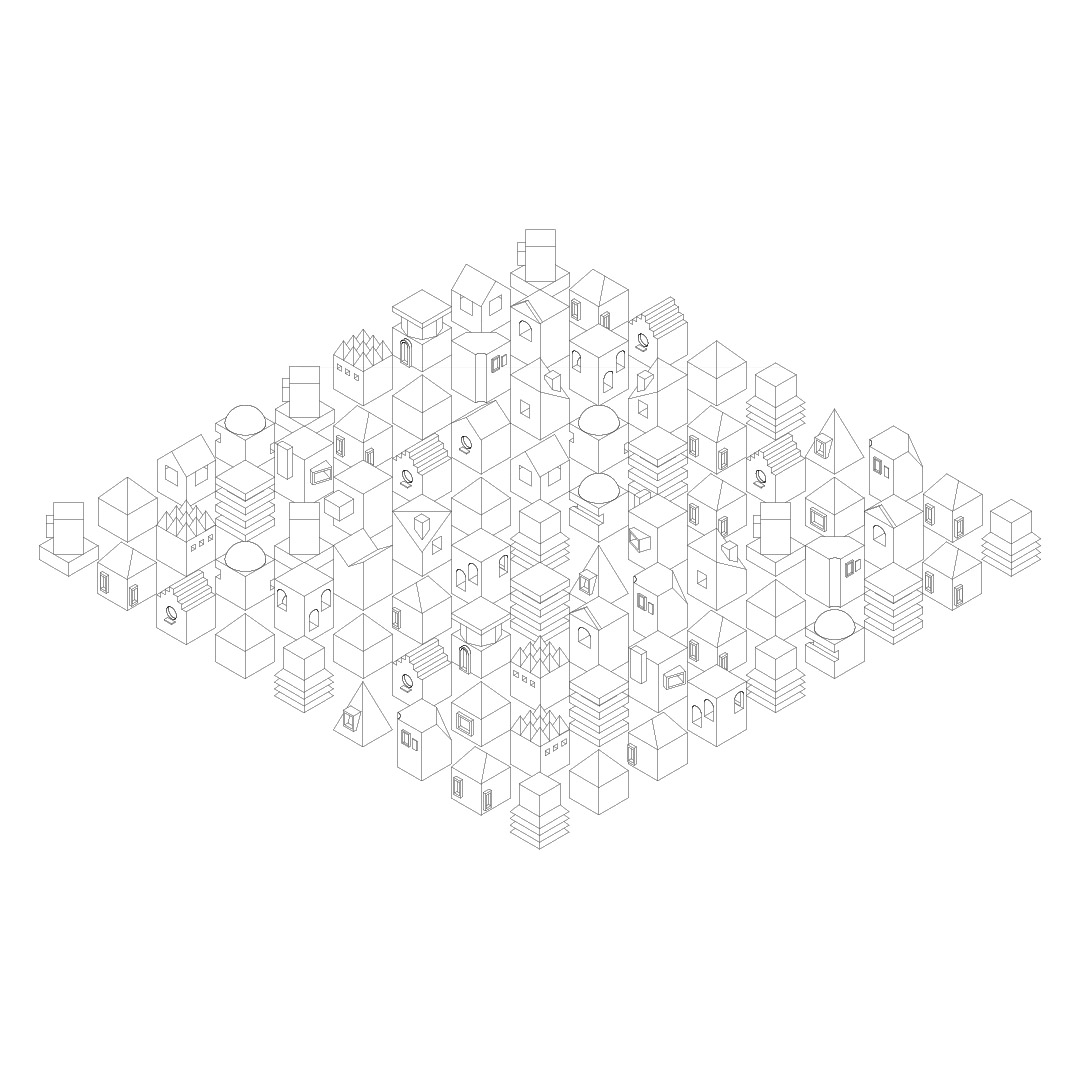 ENG
Imagine a global concept that reflects an ideology, the origins of architecture. Representing the achievement of minimum space, we are at the center of modernists priorities. Despite, or precisely because of its humility, the small-scale architecture embodies micro-monumentality. It comes from Vitruvius, but its role in architectural theory takes its full meaning with Abbé Laugier's Essay on Architecture in 1753. Clear but subtle, basic but ingenious, modest but spacious: functional in all aspects. The birdhouse contains only four sides, a roof, and a cut-out, enough to create a multipurpose space. Like a carceral architecture, there is no room for the futile. We are back to the myth of the primitive hut which only concern is to protect oneself against the elements and wild animals. As a mystical experience, it is a quest for a return to nature, where it's done by creating a shelter, a sanctuary, a place where you can find yourself. Strange or ironic, the quest for nature is done by a human artifact. Shaped in wood, brick, stone, or steel, its construction is work of art.

As the archetype of the minimum cell, based on an anatomical and functional approach, consider the artifact of the small house. The birdhouse is the modest interpretation of small-scale architecture. A closer look shows unexpected complicity between human beings and birds, between the home and the hut.
FR
Imaginez un concept global qui reflète une idéologie, les origines de l'architecture. Représentant la réalisation d'un espace minimum, nous sommes au centre des priorités des modernistes. Malgré, ou précisément à cause de son humilité, l'architecture à petite échelle incarne la micro-monumentalité. Elle nous vient de Vitruve, mais son rôle dans la théorie architecturale prend tout son sens avec l'Essai sur l'architecture de l'abbé Laugier en 1753. Clair mais subtil, élémentaire mais ingénieux, modeste mais spacieux : fonctionnel sous tous les aspects. La cabane à oiseaux ne comporte que quatre côtés, un toit et une découpe, ce qui suffit à créer un espace polyvalent. Comme dans une architecture carcérale, il n'y a pas de place pour le futile. On en revient au mythe de la cabane primitive dont le seul souci est de se protéger des éléments et des animaux sauvages. En tant qu'expérience mystique, c'est une quête du retour à la nature, qui se fait en créant un abri, un sanctuaire, un lieu où l'on peut se retrouver. Étrange ou ironique, la quête de la nature se fait par un artefact humain. Façonnée en bois, en brique, en pierre ou en acier, sa construction est une œuvre d'art.Comme archétype de la cellule minimale, fondée sur une approche anatomique et fonctionnelle, considérons l'artefact de la petite maison. La cabane à oiseaux est l'interprétation modeste de l'architecture à petite échelle. En y regardant de plus près, on constate une complicité inattendue entre les êtres humains et les oiseaux, entre la maison et la cabane.
ABOUT
Location: unknow
Status: competition
Collaboration: Romain D'Incau